Dolgellau Pages
Dolgellau News
This is the news for the ongoing progression of the Dolgellau layout.
The layout is set in Mid Wales in the late 1960's shortly before the line closed. The line these days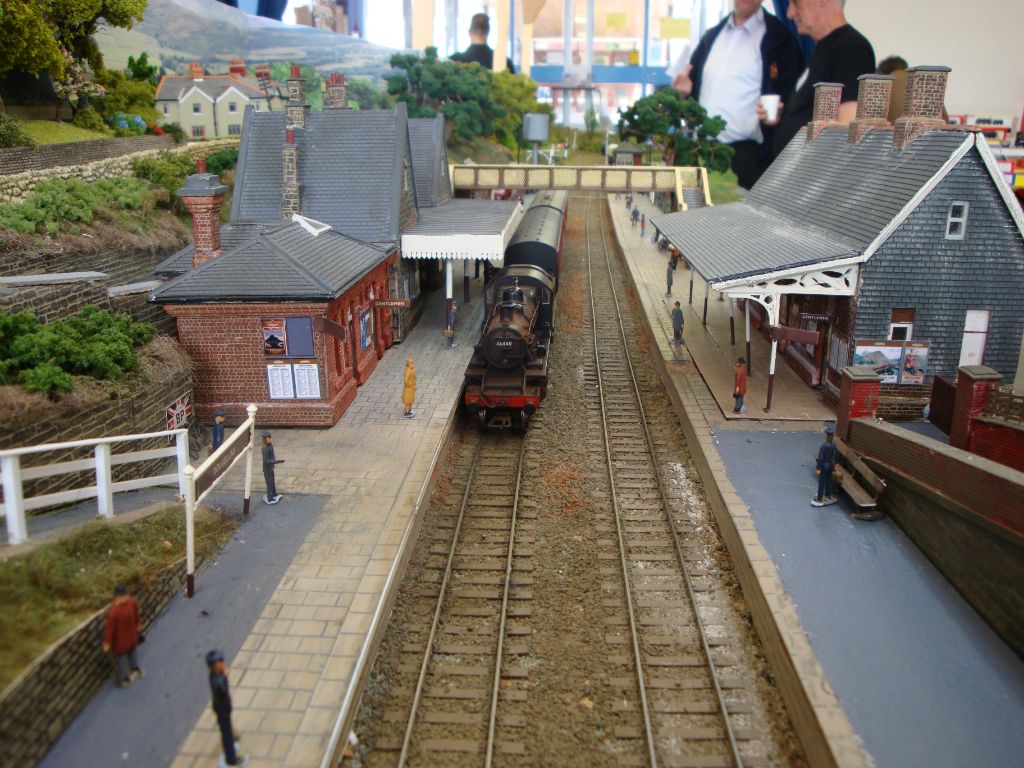 is the A470 dual carriageway all the stations buildings are long gone. The layout makes use of the latest technology by using DCC with some engines having sound chips fitted.
We have now been adding to the layout with the addition of some new Signals. we have used the new Dapol motorized signals in both Dolgellau Station and Penmaenpool. As well as this we have added some street lighting, because of adding these extras we have had to re-wire the whole layout to enable us to get the signal control lines back to the control boxes.
We have looked at connecting the signals up to the points but due to the way the Dapol signals are controlled we have reverted to the simple way of doing it where we have push buttons on the control board. We have two people controlling the points and informing the 2 drivers which trains are to run are now able to control the signals at the same time.
This allows the drivers to watch the signals and only move when the signal is with them. The only time this causes an issue is when the signal men are busy talking and forget to change a signal and everything has to wait. This does get rather noisy then as most engines we run now have sound on board so the drivers start blowing whistles to attract the signal man's attention. I suppose we could shout for him to change the signal but it's more fun this way.
Well this will probably be the final update for this page as due to the fact we are now building Corwen we have decided to retire Dolgellau.
We would like to thank all the people who have been vied it on these pages. We would also like to to say a thank you to all the clubs who invited us to show over the years each show was hard work but also fun.
The final thank you is to all the people who came to see it at the shows and for the wonderful comments which we have had, we especialy like the ones from people who would say I used to stay there or I used to live there it ment alot to us all.
So from Don, George, Bill, Jean and Mick Thank you
Dolgellau now has a home in the only place it could go, it has gone to Dolgellau into the Yr Eglwys Fethdistaidd Ebeneser. We believe that they are getting things organised and will be displaying it to the public at various times. We hope that they enjoy it as much as we have.
Thanks to all