Brocklebank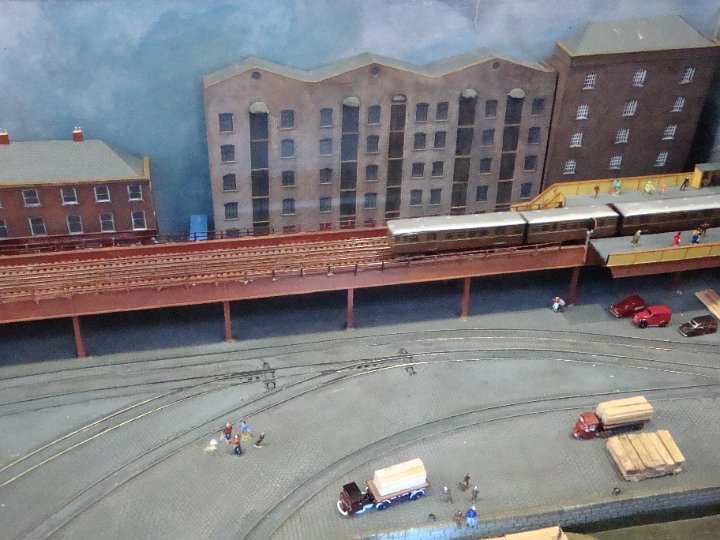 This layout which has been built inside an old seafarer's treasure chest is situated at Brocklebank Dock, Liverpool, circa 1955-6. It includes part of the Dock Road, sections of Brocklebank Docks 2 and 3, some Mersey Docks & Harbour Board shunting track, and a section of the Liverpool Overhead railway.
The Liverpool Overhead Railway, known locally as The Dockers Umbrella, was the first electric overhead railway in the world. It incorporated 22 stations and was 6.5 miles long. It was designed to transport dock workers between the docks, but was also widely used by the general public. It was closed in 1956 because it had fallen into a state of disrepair.
The loco's on the layout have been scratch built using brass etches, and the buildings have been built using plasticard. Whilst great efforts have been made to provide a credible representation of this section of Dock, the layout is not an exact replica and modellers licence has been used to ensure the layout fits the confines of the space in the treasure chest.