Bonnington Goods Pages
Bonnington Goods News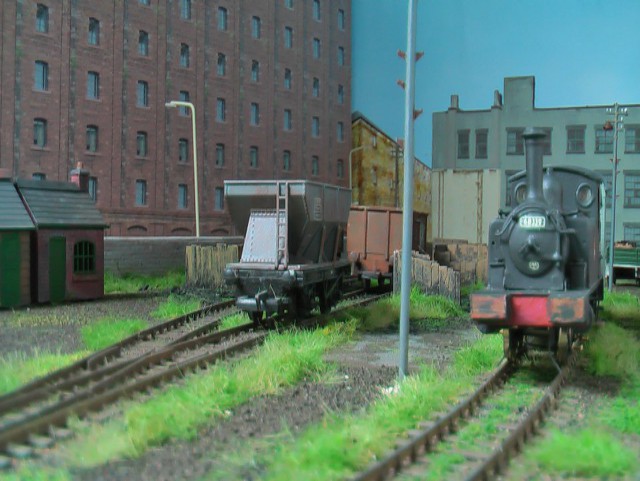 Bonnington Goods was a small goods yard north of Edinburgh, not far from Leith Docks.


When the branch was built it served several industries in the area, such as timber yards, foundries, transformer works, coal merchants and the whisky trade.


The layout is based on the BR period 1955-1965 so we can use steam or diesels.


It featured in a series of articles in the Railway Modeller starting in Sept 2009 before making its debut at the Warley National Model Railway Exhibition in Nov 2009.