Exhibition 2012 Layouts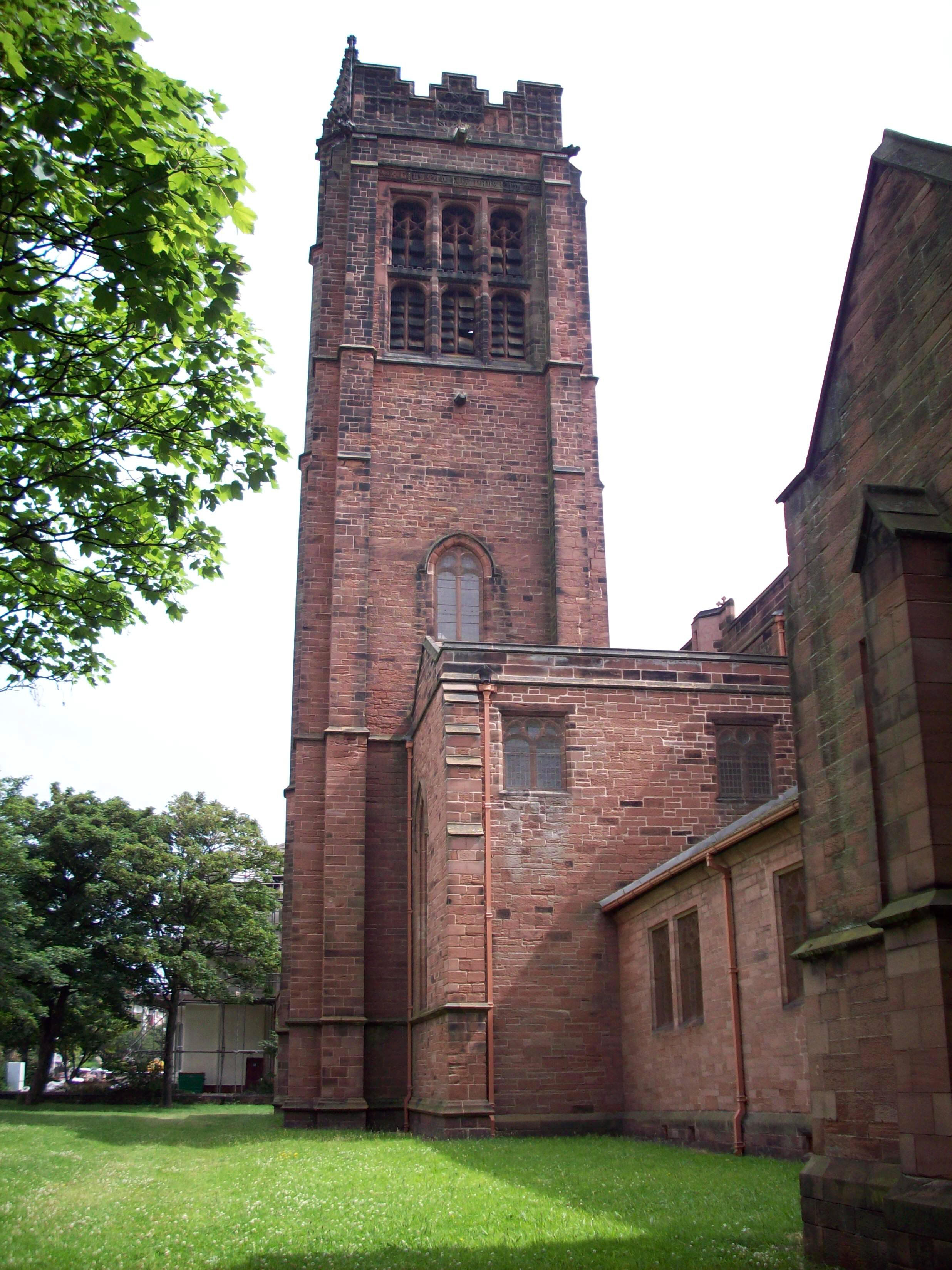 The next exhibition for the Liverpool Model Railway Society sees us undertake a change of dates and also a change of location. The Exhibition for 2012 will be located at Old Christ Church

Should you require more information you can get this from emailing our Chair Person Jean at info@lmrs.org.uk
The current list of layouts attending our show are as follows


Beer
Scale OO Gauge
Size 11ft x 4ft
This fictitious image based on Beer in Devon and set in the late 50s early 60s is Albert's first attempt at building a layout and what an achievement. He was inspired by the Peco layout book and has used Hornby track and Peco point motors. The scenics are mainly Metcalf kits. Enjoy seeing what can be achieved with a little effort, so if you've longed to build your own layout be inspired by Albert's success and have a go.
Black Rock Buffalo
Scale HO/3.5mm Standard gauge
Size 6ft 6in x 2ft
This layout takes us across the Atlantic to a rail line in an area of Buffalo called Black Rock to the New York Central branch railway express agency depot. In addition to the depot you can see two siding team track where local customers unloaded their deliveries from the visiting freight cars. Based in the early 1960's diesel rules but the occasional steam train still puts in an appearance. All the plain track is micro engineering code 70 and the switches (points) are from Pilz. The buildings are a mixture of scratch built along with Heljan and Rix kits. The locos are from Atlas, proto 1 & 2K, Athearn, IHC and Walthers and are controlled by a gaugemaster controller.
Burnham on Sea
Scale N Gauge
Size 10ft 5in x 2ft 3in
This fine example is Alistair's first attempt at modeling an actual place. He used local photos, magazines and books to gather the information needed to ensure all the details are correct. Based in the late 1930's the long platform at the front was the excursion one and specials ran into here after the regular service was withdrawn.
The buildings are scratch built with the exception of some Metcalf terrace houses. He has produced a good example of a hands free shunting layout by using Peco track, electrofrog turnouts and the use of electromagnets scattered about in strategic places for uncoupling.
Colinton
Scale 4mm
Size 22ft x 1ft 6in
This high quality layout built to scalefour standards for the Scalefour Challenge replicates Colinton on the Caledonian Railways Balerno branch line to the west of Edinburgh in the early 1960's.
As passenger traffic was discontinued in 1942 the line operates mainly freight traffic generated from the paper and grain mill operations along the length of the branch line. The large industrial building which is now a block of flats can be seen as it was the original mill for 'Scots Porrage Oats'
Coppell
Scale OO Gauge
Size 20ft x 2ft
This impressive DCC with sound layout is based on a fictitious town on the west coast mainline close to Preston in the period between 1986 to 1996 before privatization really set in.
The extensive rolling stock includes Intercity, Railfreight, Civil Engineers, RTC test trains, Railtours and local and long distance regional services. The locos are housed in a fiddle yard capable of holding 60 complete trains. Track is mostly Peco laid on cork with Woodland Scenics ballast and scratch built or modified kit buildings.
Enstone Holt
Scale 4mm/EM
Size 5ft x 18in
This layout was originally built as an experiment in modeling EM gauge. It has developed and now comprises of a small shunting yard with a wayside holt. In order to add interest the yard is designed to accommodate 8 wagons each represented by an ID card. The cards are then shuffled and the wagons marshaled into the warehouse siding in the order in which the first five cards are selected. Interested in having a go at shunting, just ask Graeme and work out the shunting puzzle for yourself.
Franklin
Scale ON2
Size 15ft x 3ft
To achieve perfection this American DCC layout is controlled with a Lenz controller and has hand built track The location is mainly based on Bridgton on the Bridgton & Saco River Railroad in Maine. The locos are a mixture of regauged Backmann and brass imports from the Far East some incorporating lights and sound. Most of the rolling stock is either scratch built or kit-built super detailed models of the genuine Maine vehicles.
Glazebrook
Scale N Gauge 9mm
Size 14ft x 3ft 6in
Take a nostalgic trip and step back in time to the local still open Glazebrook station. The era is the later 1950's when the line was run mainly by ex LMS steam with diesel multiple units making an appearance. Traffic was heavy with trains from Stockport to Wigan and Liverpool to Manchester. A favorite station with train spotters especially on Grand National day when trains passed through from all over the country. Although a relatively small station the track plan includes both single and double slip points
Happy Valley
Scale OO Gauge
Size 6ft x 4ft
Always a favorite. Children young and old will love to drive Thomas and his friends through the countryside stopping at the station to pick up passengers. Children have a go and drive your favorite engine under the wise supervision of the friendly station master.
Ludlow
Scale N Gauge
Size 16ft x 2ft 6in
Inspiration for this layout came from the fact that L.M.R.S.'s club room is in Ludlow Street.
The era is the early 1960's the setting Ludlow in Shropshire with early BR and Great Western still operating both diesel and steam locos.
The careful attention to detail and fastidious research has ensured that Ludlow is a true reflection of that time. The construction has take about two years and most of the buildings are scratch built including the original station. The layout is of a circular construction with the fiddle yard concealed under the scenics.
Mitchellstown
Scale N Gauge
Size 6ft 6in x 2ft 6in
Moving north of the border to a fictitious town in North East Scotland on the Erstwhile Highland Railway route between Aberdeen to Invernexx. The era is 1980-94 and this layout features passenger trains operated by Scotrail with freight operations by Railfreight. See the malting house so important to the local whisky industry which likes all the older buildings have been meticulously scratch built from scaled drawings.
Oldhan Kings St Parcels
Scale Gauge O 7mm
Size 20ft x 2ft
This is a typical north Manchester station the period is the transition from BR green to BR blue early to mid 1970's. The traffic into the parcels depot includes newspapers and parcels from the local catalogue warehouse.
Passenger services are provided through a range of DMU classes together with loco hauled diagrams.
Engineer's trains are frequent visitors with a tamper and a 76 ton crane. The operation of this layout through is not in the 1070's and it is operated with either a Lez DCC controller or a laptop.
For added enjoyment much of the stock has lighting and/or sound and/or exhaust smoke and the layout also features operating semaphore signals.
Tan-yr-Alt and Dwffyr Uchaf
Scale 4mm / 009 Gauge
Size 16ft
This layout is sure to please all lovers of steam locos, as it is based on the famous Ffestiniog Railway in North Wales.
Tetfield-under-Bolt
Scale N Gauge
This layout shows a highly detailed layout can be achieved in a short period of time by using modified kit buildings. Built in just six months and set in the British Rail Period Tetfield-under-Bolt is a small fictitious town somewhere in the south west of England. The layout also has the advantage of Peco Elsie coupling whihch is operated by electro magnets situated under the track.

Untermutten
3.5mm HO scale, 12mm Gauge in HOm. A 7ft Continental layout set in the late 80s is based on the Albula line in Switzerland with Bemo trackwork and Bemo stock.